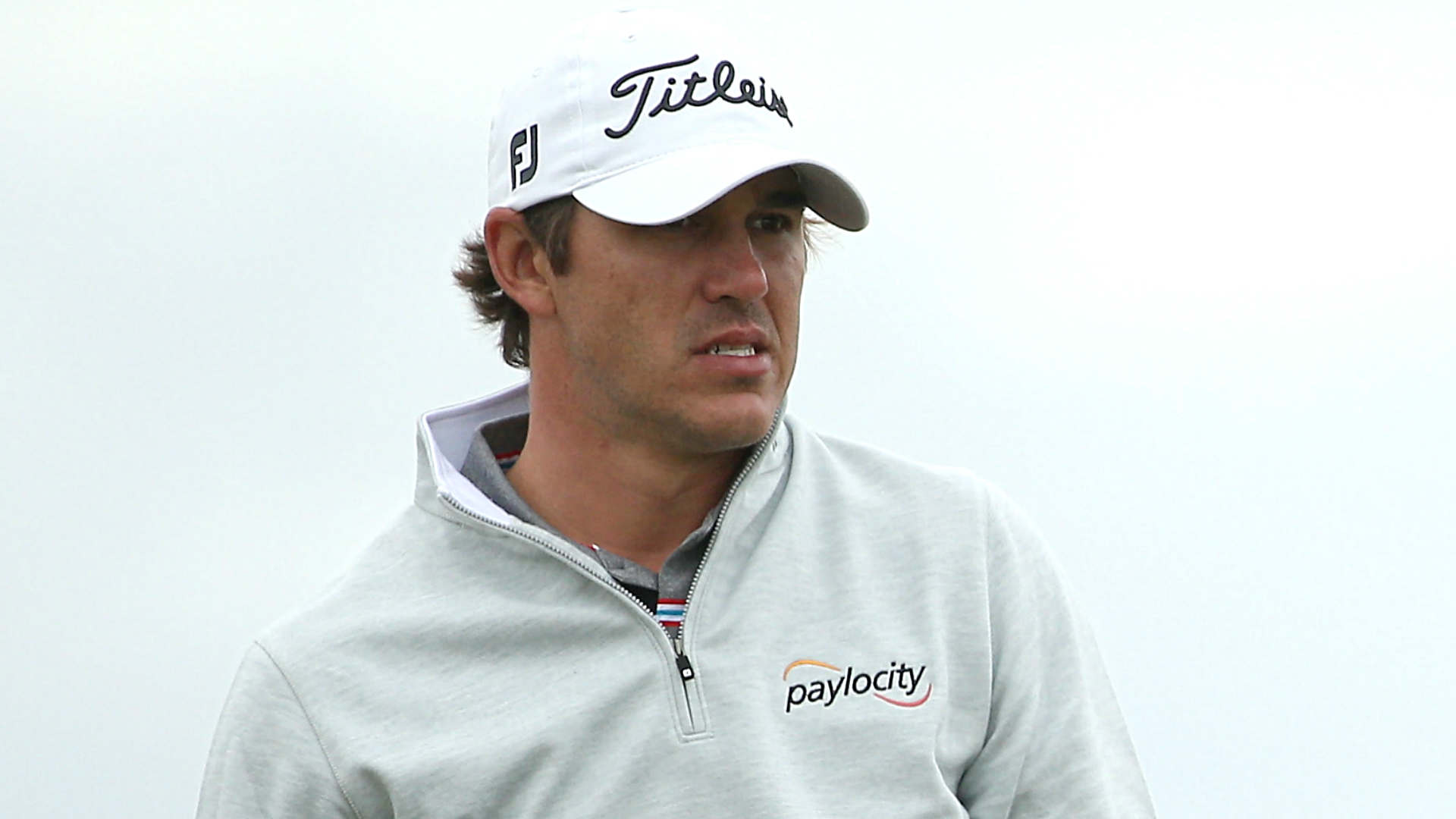 The Honda Classic was a pretty brutal week overall, so I'm glad to be moving on to the WGC-Cadillac Championship at Doral.  My main picks last week (Paul Casey, Ryan Palmer, and Luke Donald) all made the cut, but were pretty mediocre otherwise.  This week, we head to the Blue Monster for a limited-field, no-cut event which means the field is stacked.
I was lucky enough to play the course last week, so I have a fairly unique perspective. For those of you who don't know me, I am a former PGA Professional who can still hack it around pretty well, and I average about 295-300 yards off the tee.  I played the championship tees even though we weren't allowed to (course rangers don't faze me, bro), and I can give some insight into a few course tweaks – mainly the placement of these insane fairway bunkers.  The other thing I'd like to add here is that I've heard several experts/touts talking about certain aspects of this course that I feel just aren't true.
These fairways have been very hard to hit in recent years. The grounds crew will firm them up a bit, but honestly I think even bombers will hit a fair number of fairways. Some of the angles of tee shots have been moved (i.e. hole #3) which makes fairways easier to hit. Also, the longer players will likely be hitting less than driver on some holes, including #2, #5, #11, and #16.
The rough is down, so proximity from the rough isn't really what I'm looking at this week. The Bermuda rough around these fairways is very patchy and inconsistent… you can have a buried lie in 5" of rough right next to a perfect lie in 1" of rough. Rough around the greens, however, is much more difficult, so scrambling and chipping are targets for me. Also, the greens are extremely firm, so I might also look at bombers who have had success at U.S. Opens and other firm-green events with thick, greenside rough.
Lag putting isn't really a big deal. The greens are quick and they were made much more sloped in the redesign. But honestly these top players don't 3-putt very often from the 30-45 foot range (which is where I expect most approaches to end up this week).  Furthermore, a large chunk of this field played in the famous pro-member tournament at Seminole the other day.  Those greens are insane, and run as fast as Augusta National's greens… so they're used to the speed. I'm much more interested in short putting, and will be looking at putting stats from inside 8'.
Again, weight the opinions of others in the industry, but I think I can safely say I'm the only one who has played the course in these conditions this year, and reported on-site today.  The key stats that I'll be focusing on this week will be driving distance, wind play, and bunker play – both greenside and from the fairways.
There's no secret this week that driving distance is a key stat to focus on.  Last year's leaderboard was littered with elite bombers like Dustin Johnson, Bubba Watson, and JB Holmes, to name a few. I expect more of the same this year, but I'm going to go in a slightly different direction for this part of my article.
As I mentioned above, I fully expect the golf course to firm up, and from what I saw today on the course and what I saw last week when I played Doral, the greens are definitely firm.  This is going to make approach shots very difficult to control, and will favor longer hitters who can come into the greens with shorter irons/wedges.  Also, this will favor players with a very high ball flight (high ball flight correlates strongly with the longest hitters on tour).  If you take a look at pure driving distance and the highest ball flight information out there, you'll see some of these names:
| | |
| --- | --- |
| Player | High Apex |
| JB Holmes | 1st |
| Justin Thomas | 2nd |
| Dustin Johnson | 4th |
| Bubba Watson | 7th |
| Rickie Fowler | 8th |
| Bill Haas | 9th |
| Smylie Kaufman | 10th |
As you see, these are some of the most highly touted players of the week, and definitely some of my targets.  For tournament purposes, I'll likely avoid JB Holmes and Smylie Kaufman because of their projected ownership levels, but they make very solid plays this week.
The other correlation that I came up with (long rough around greens, long course, firm, fast greens) is U.S. Open set-ups.  I think targeting some of these bombers who have had success at U.S. Opens is a great way to confirm some of our initial opinions.  Names that jump out to me are Jason Day, Justin Rose, Phil Mickelson, and Dustin Johnson.
This is almost a cut-and-paste from last week's article, as we are only about 50 miles from PGA National.  The Blue Monster is an insanely tough track already, and the extreme wind conditions make it that much harder.  Like last week, I'm focusing on great wind players and especially Europeans and Australians who have a lot of experience in extremely windy conditions.  Let's take a look at some of the players who play well in the wind, and again I'm going to HIGHLY suggest checking out Josh Culp's data (@futureoffantasy, futureoffantasy.com).  The top-10 players in strokes gained in the wind are all in this field:
| | |
| --- | --- |
| Player | Strokes Gained: Wind |
| Jordan Spieth | +2.331 |
| Dustin Johnson | +2.012 |
| Sergio Garcia | +1.923 |
| Justin Rose | +1.507 |
| Rickie Fowler | +1.452 |
| Patrick Reed | +1.418 |
| Matt Kuchar | +1.396 |
| Phil Mickelson | +1.378 |
| Paul Casey | +1.367 |
| Robert Streb | +1.363 |
I'm going to kind of combine sand play with overall scrambling this week, but I think it's important to check out some statistics from greenside and fairway bunkers.  Several bunkers have been moved, but I can attest to the fact that they are well within the landing zone of almost every single player in the field.  Elite bombers like Dustin and Bubba can still fly most of them, but that 275-290 yard range off the tee is going to create a lot of approaches from fairway bunkers.  Be careful when looking at sand save data though, because the sample sizes for various players can be very different.
Greenside bunkers:  some of the leaders in greenside bunker play that are in this field include Kevin Kisner, Rickie Fowler, Brandt Snedeker, Danny Lee, Russell Knox, and Justin Rose.
Fairway bunkers:  again, not a ton of data that is helpful in this category, but to get an idea you should look at GIR% from fairway bunkers.  Names that pop up on that list include Sergio Garcia, Branden Grace, Justin Rose, Matt Kuchar, Russell Knox, and Graeme McDowell.
That's it for this week's article, but let's try to have more success than we did last week at the Honda Classic!
My picks this week: Brooks Koepka, Jason Day, Dustin Johnson, Justin Rose
Sleepers:  Charl Schwartzel, Shane Lowry, Charley Hoffman
Good luck this week!