The big bear can mean only one thing: it's Honda Classic time.  The Florida Swing gets underway this week at PGA National in Palm Beach Gardens, FL.  The Champion Course is a 7,140-yard par 70 and a Jack Nicklaus design (hence the bear).  It's tough, and the winning score usually hovers around -8.
2015 Honda Classic
1. Padraig Harrington -6 (won in playoff)
2. Daniel Berger -6
T-3. Paul Casey -5
T-3. Russell Knox -5
T-3. Ian Poulter -5
6. Jamie Donaldson -4
T-7. Jeff Overton -3
T-7. Jim Herman -3
T-7. Luke Donald -3
T-7. Patrick Reed -3
Full Results
Fantasy scoring is going to be much tougher than recent weeks.  Less birdies and more bogeys means it'll be difficult to put together a streak of three birdies let alone achieve a bogey-free round.  That should be obvious, but what might not be is how important order of finish bonuses will be.  The winner is going to receive 30 FP, an amount which will be totally disproportionate to on-the-course scoring.  Try to focus more on upside than cut-making.
In terms of statistics, here's what I'm looking at…
Strokes Gained: Total (Putting & Tee-to-Green)
Driving Distance & Accuracy
GIR & Proximity
Scrambling & Sand Save %
Birdie or Better %
Par 3 Scoring & Par 4 Scoring
Birdie % & Proximity from 125-150 Yards
Birdie % & Proximity from 175-200 Yards
PICKS!  PICKS!  PICKS!  PICKS!  PICKS!  PICKS!  PICKS!  PICKS!  PICKS!  PICKS!
Adam Scott $11,000 (18-1)
Scott at $9,500 last week turned out to be a gift, and my natural reaction was to avoid this week.  Huge jump in price + point-chasers hopping on.  Generally, not a recipe for success.  However, I just really like him in this spot.
The only flaw in his game so far this season has been accuracy off the tee, but that should be mitigated by the course setup.  He'll be clubbing down in many places, and that should help him keep it in play.  After that, he's one of the best in terms of proximity from both key yardages, and he should have plenty of good looks at birdie.  He's actually been rolling the ball pretty well at +0.220 SGP, and maybe he's figured out the short stick?  If he putts even reasonably well, he should be in contention on Sunday.
Brooks Koepka $10,500 (30-1)
Coming into Honda, Brooks is on a nice little run with three top-10s in his last four starts.  I like that he took last week off and should be fresh.  He's a local guy; born in West Palm Beach and attended Florida State.  What more could you ask for?
If you over-analyze the numbers, you'll see that Brooks is weak in a few key areas (accuracy, scrambling, par 3 scoring), but I'm not all that concerned.  As was the case with Scott, the layout should help Koepka keep more balls in play off the tee.  Poor play from shorter distances is a legitimate concern, but I'm taking a big picture approach.  He's good tee-to-green and a great putter.  That's all it really comes down to.  Getting the ball to the green and in the hole.
He actually started 78-64 last year, and that goes to show you the good and bad that comes with rostering Brooks.  He might not be the most consistent player out there, but you know he has the ability to overpower a golf course.  Maybe a little more of a GPP play than cash, but he's 2/2 in cuts made at the Honda Classic.
Branden Grace $10,300 (30-1)
Branden Grace is the #10 golfer in the world; putting him ahead of Hideki Matsuyama and Adam Scott.  While his price reflects that, I'm not sure the public is as sharp.  He's a South African playing in his first U.S. event of the 2015-16 season.  Many will probably just move on with more household names just above and below, which means you'll get him at a potentially low number.
Ownership is less of a concern for me than most.  Granted, I will try to avoid 6/6 with 15%+ plays, but one or two guys at <5% is usually enough to set yourself apart.  You don't need to fade a play you like just because he's going to be 25-30%.  With that said, I like Grace irrespective of ownership.  He's similar to Koepka in that he's solid tee-to-green and a very good putter.  If you watched any of the President's Cup, you know Grace has the requisite guts to pull off a big win.  His name also tends to pop up at majors, meaning he can handle himself on tough courses (huge this week).
Grace hasn't finished outside the top-22 in any of his last nine starts (dating back to November 1st), and many of those events featured world class fields.  Some might be scared off by the "foreign player making first U.S. start" angle, but he took the last two weeks off and has presumably had ample time to prepare and adjust for this tournament.  He's one of my favorite plays on the board.
Kevin Kisner $9,900 (40-1)
Kisner made the leap last season, and he's knocking on the door of top-tier status.  His numbers look great across the board, and he has three top-10s in his last four events.  He took the week off after missing the cut in Phoenix, but try not to focus too much on a small hiccup.  I think he'll be popular in cash games, as he seems like one of the safest options out there, and he also has tournament-winning upside. You can use him in all formats.
Zach Johnson $8,800 (45-1)
As the days pass, I'm liking ZJ more and more.  I think the public perception is Zach has been off his game of late, but that doesn't look to be the case.  He finished T-9 at Sony and T-14 at Phoenix.  Yes, there was a MC sandwiched in the middle, but everyone this side of Tiger misses an occasional cut.
So his form is surprisingly good, what about his stats?  Another surprise: they look great.  Johnson ranks well above average in every key area except for distance.  As we've seen in the past, a number of shorter golfers who lean on accuracy and putting have found success at PGA National (Knox, Donald, Poulter, etc.), and that trend bodes well for Zach.  He's played here three times before and posted 52, 67, and 19 FP, respectively.  Not perfect, but certainly not enough to scare me away.
Finally, and probably most importantly, his price is great.  You're getting a truly elite golfer at only $8,800.  It's hard to pass that up.
Luke Donald $8,600 (60-1)
From what I can tell, Luke really enjoys playing this event.  He currently resides in Jupiter, FL.  Targeting locals is always wise.  He's also played this tournament five times prior and has averaged 72.9 FP (four straight top-10s).  I would gladly lock in 72.9 FP at $8,600 this week.
Donald's game had fallen off the rails a little over the past few years, but he's made 5/6 cuts this season and looks to be returning to form.  His numbers look good: positive SGT2G & SGP, great iron player, elite scrambler, and given his course history + form combo, I'm expecting big things out of him this week.
Jason Dufner $8,000 (85-1)
Duff Daddy!  He's back, and I love it.  Dufner is 6/6 in cuts made at the Honda, including three top-17 finishes, and has averaged 58.8 FP per start.  Given that he's in much better form coming in than in recent years, I expect him to improve on that number.
Dufner's another one of those players who gains nearly a stroke per round tee-to-green despite being a little shaky off-the-tee, so he gets a little PGA National bump.  He's also a great iron player; ranking near the top of the proximity leaderboard.  That combination of skills is what I'm targeting, so I'm in.  (As an aside, he's floating around -0.75 SGP in 2015-16, and I actually expect that number to improve a little as the season progresses.)
Charles Howell III $7,500 (100-1)
The cut-making machine!  ((knocks on wood))  He's 10/10 in 2015-16 and seven of those were top-20 finishes!  ((knocks on wood))  CHIII is also 6/6 in cuts made at PGA National over the last 10 years, averaging 57.8 FP per start and finishing inside the top-30 four times.  You'd be hard pressed to find a better combination of form and course history this side of K.J. Choi.  ((knocks on wood a final time))
Jamie Lovemark $7,200 (125-1)
The sample size is limited, but Lovemark's numbers look great for this course.  He's solidly positive both in strokes gained: tee-to-green and putting, has a decent birdie rate, and has been one of the best on tour in terms of both scrambling and sand save % (something you might not expect out of a perceived "bomber").
Lovemark's history at this event leaves a lot to be desired, but those poor finishes can be explained by youth, inexperience, and injuries.  Last year he finished T-31, and that's more in line with the type of results I expect out of him.  At only $7,200, he offers substantial upside at diminished risk.
Fabian Gomez $7,000 (175-1)
A number of experts have identified the Sony Open as a correlation course for PGA National, and Fabian Gomez won at Sony a few weeks back.  So there's that.  Fabian has been playing some solid golf this season; ranking near the top of the pack in terms of GIR, scrambling, and par 3 scoring.  All good things.
He missed back-to-back cuts after his Sony win, but I'm willing to give him the benefit of the doubt.  A little hangover is only natural.  He made the cut last week and finished T-45.  He'll look to build on that result this week.
William McGirt $6,800 (150-1)
If you consider strokes gained: total relative to price, McGirt seems to be one of the best values on the board (+1.443 SGT @ $6,800).  He's 4/5 in Honda cuts made and one of the best in the field in terms of par 3 scoring and birdies from 125-150 yards.  That really is more than enough to justify partaking in some Dirty Dirt McGirt.
Jason Bohn $6,700 (200-1)
Even when you consider his lackluster Honda history, the price cannot be ignored.  Bohn is much too good to be $6,700.  He's accurate, can scramble, score on par 3s and 4s alike, and gains nearly a stroke per round tee-to-green.  I mean come on…  Bohn is 6/7 in cuts made this season and already has THREE top-3 finishes (albeit against lesser fields, but still).  Yes, please.
Patton Kizzire $6,700 (150-1)
Another guy who is just too cheap.  Any time you can get a +1.0 SGT player at $7k or less, just take him.
Kizzire has made his last four cuts; including an impressive T-8 at Farmers.  He shot a final round 76, and given then conditions, that was an impressive score.  A number of players are focusing on golfers who can handle the wind, so that's just something to think about.
Patton has one glaring weakness: he's finding less than 50% of fairways off-the-tee.  I sound like a broken record, but I'm hoping the fact that driver will stay in the bag a few more times per round will lead to better results.
Smylie Kaufman $6,500 (200-1)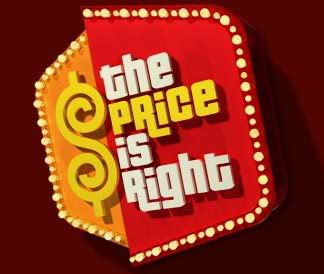 Alex Cejka $6,400 (300-1)
When you take fliers, Cejka is the type of guy you should target.  As far as I can tell, he's not generating a lot of buzz, and that's good.  He possesses top-end upside; finishing T-2 at Shriners, T-17 at CIMB, T-6 at RSM, and T-21 at TOC (actually towards bottom here, but truly stacked field).  Popular value plays that are more geared towards making the cut are so -EV in GPPs.  Once you get down in this price range, everyone's a risk.  So do yourself a favor and avoid the chalk in this area.
Cejka's peripherals are also surprisingly good.  He's very accurate off the tee, a great scrambler, and strong on par 3s.  He's an older player that's seeing a bit of a resurgence late in his career.  I'm on board.
Ben Crane $6,300 (300-1)
Speaking of blasts from the past…  The fourth "Golf Boy" has been playing much better of late (five top-32s in 10 tries this season).  He also has some great course history working for him: 6/6 in cuts made, T-12 in 2008, solo 3rd in 2009.  Crane's current form is closer to 2008 than 2015 IMO, so don't be surprised if he's there on Sunday.
Good luck!
oreo