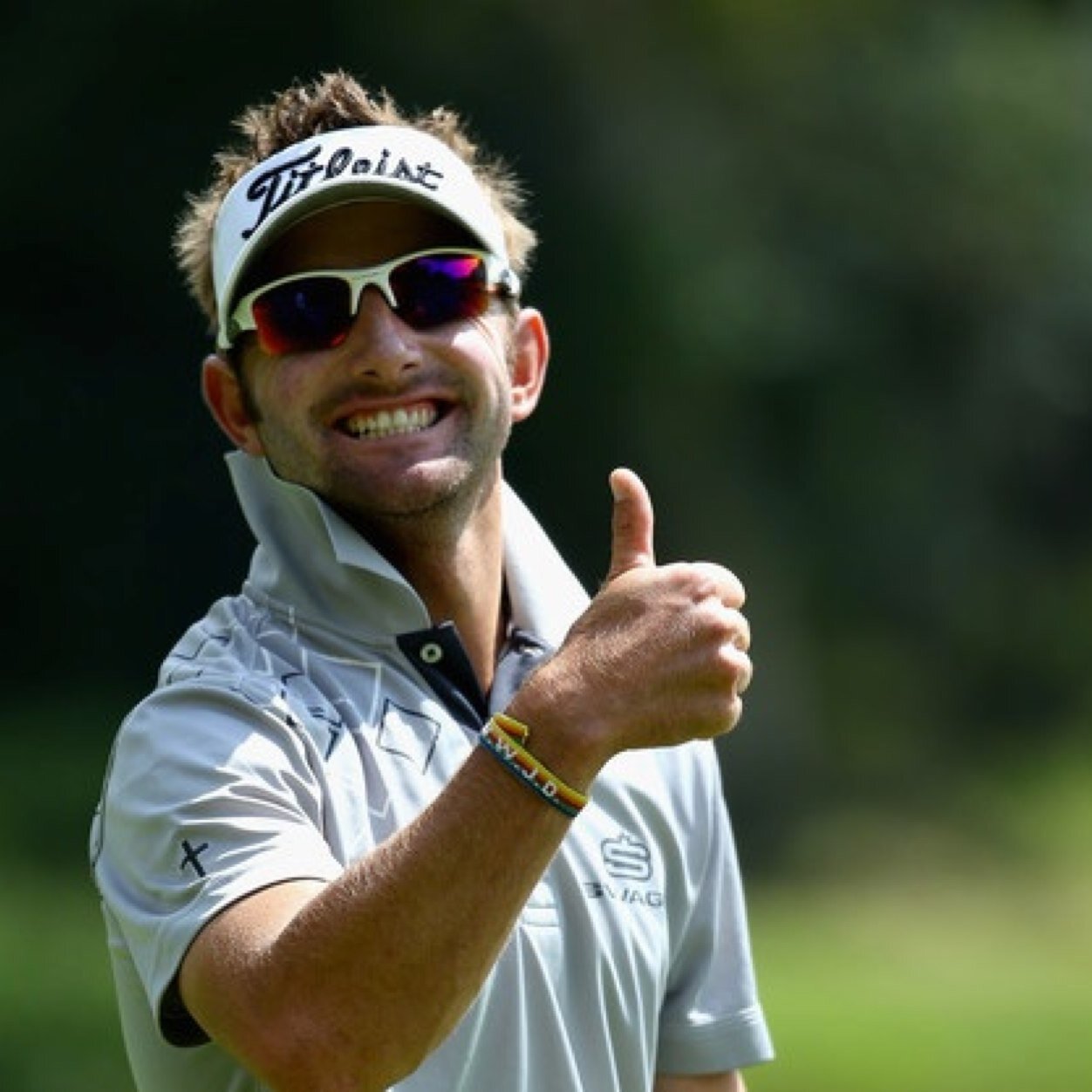 I was skeptical about the Olympic golf event, but Stenson, Rose, and Kuchar made it a memorable week. I picked Rose to win, so that was a nice win for me. Ultimately, I think golf received a lot of positive attention, as some of the game's elites contended and Gil Hanse's course was phenomenal. It was a great week for everyone, and huge congrats to the medalists. I hope we continue to see golf in the coming years, and I hope the young studs – Spieth, Rory, Day, and Matsuyama – show up next time.
This week, we are back to a standard European Tour event, the D&D REAL Czech Masters.  The event is played just outside the city of Prague at the Albatross Golf Resort. It's a par-72 but boasts a length of over 7,500 yards. The par-5s are especially get-able, so birdies and eagles should be flying this week. You would think that bombers would be favored at such a long track, but that wasn't the case in the past few events here. Looking back at the statistics from last season, there was a mix of driving accuracy and driving distance players near the top. I do, however, always look to driving distance. Bombers not only have advantages off-the-tee, but also in the fact that they will be hitting shorter clubs and mostly wedges into greens. One stat that did stand out was greens in regulation. Of last year's top-10 finishers in this event, the worst GIR% ranking was 22nd, with others in that top-10 finishing 1st, 2nd, 4th, 5th, and 8th. The European Tour is notoriously unpredictable, as players can shoot anywhere from 65-85 on a given day. Keeping the ball in play is crucial, and players who can hit the most greens will avoid the doubles and triples.
Key Stats:
Driving Distance
Greens in Regulation
Birdie or Better %
Stroke Average
One other angle I typically play up this time of year is Ryder Cup qualifying points. Looking at the standings this year, however, it seems most of the European spots are locked up. The stars – Rory, Stenson, Rose, Willett, and Garcia – are cemented on the team, and the three captain's picks will likely be Russell Knox, Lee Westwood, and Martin Kaymer. However, two names intrigue me this week: Andy Sullivan and Thomas Pieters. Sullivan is likely in based on points, but should he fall, one more top-10 here should guarantee him a captain's selections. Pieters, on the other hand, is on the outside looking in. A stellar 4th place finish at the Olympics must have piqued Darren Clarke's interest in the young Belgian, and a win here in Prague (where he's the defending champion), could vault him onto the team.
Let's take a look at my favorite plays this week:
The Favourites:
Andy Sullivan ($12,400) – I'm a bit surprised Pieters isn't the highest priced player this week, but clearly these two are separated from the field. Sullivan's form is elite, with six top-25 finishes recently, including solid showings in major championships. I love Sullivan's recent birdie rate and his ability to contend any week. Although his only showing here was a 52nd in 2014, he did rank 3rd in driving accuracy and 25th in GIR% that week. Lastly, Sullivan has all but locked up his Ryder Cup spot this year, and he should be extra motivated to go into Hazeltine in great form. I think Sullivan is a near-lock for a top-5 here in Prague. Sullivan ranks 27th in GIR% and 24th in Scoring Average this season.
Thomas Pieters ($12,300) – One bad round (a Saturday 77) ended Pieters gold medal hopes in Rio, but he was impressive all week. His other three rounds were 66-67-65. We know he makes birdies and eagles, but I was pleasantly surprised by his demeanor: last time we saw him, he was snapping an iron over his knee at Royal Troon. Pieters is the defending champion here, where he led the field in driving distance and putting average. As mentioned above, he's currently outside the Ryder Cup bubble, but a win here would really pressure Darren Clarke into picking the young Belgian for a spot on the team. Pieters' notable stats: 65th GIR%, 19th in Driving Distance, 27th in Scoring Average.
Matthew Fitzpatrick ($10,700) – Although the form is pretty poor for Fitzpatrick, I always look towards him in events where GIR% is important. He finished 3rd here a year ago and ranked 2nd in GIR% that week…good vibes are here to be had. Fitzpatrick flashed a little form last week at the Paul Lawrie Match Play, where he had rounds of -6 and -7 during his run. Unlike some elite-priced players (Sullivan, Westwood, etc.), Fitzpatrick has a win this year. Even in a down year, Fitzpatrick ranks 15th on Tour in GIR%.
The Value Mid-Tier:
Richard Sterne ($9,800) – Sterne was one of my sleeper picks who came through at the Scottish Open and the Open Championship, so it's hard to play him at a now premium price. I love him more for his consistency than for his upside. Sterne doesn't have any course history here in Prague, so I'll tread lightly this week. Notable stats: 78th in GIR%, 72nd in Driving Distance, 30th in Scoring Average.
Bradley Dredge ($9,500) – Dredge finished 40th here last year and 2nd in 2014, so course history is definitely there. He was one of Europe's most consistent players to start the year, but has fallen off recently. My main concern is Dredge seems to always be fairly popular in GPPs, and I expect that to continue this week. Dredge ranks 9th in Scoring Average on Tour this season.
Callum Shinkwin ($9,000) – The young Englishman is another boom-or-bust candidate, who broke many hearts at the Open Championship. He was coming off back-to-back top-10 finishes before missing the cut at Royal Troon. I love his upside here, and the price is fair. Shinkwin missed the cut here a year ago, but he's grown into a much better player now. He also checks the statistical boxes I'm targeting this week. His notable stats: 43rd GIR%, 15th Driving Distance.
Richard Bland ($8,400) – Bland is another consistent player on Tour this year that I use in most cash games. He's a straight hitter who makes enough birdies and plenty of cuts. His course form is shaky at best (60th-MC), but I think his form this year trumps those results. He's made 15/17 cuts this season and averages nearly 68 DraftKings points per event. Bland makes for great value, as he ranks 35th in GIR% and 17th in Scoring Average.
Eddie Pepperell ($8,100) – Talk about boom-or-bust, Pepperell checks in at a very reasonable price this week. He's coming off a 6th place finish (one of his best this season), and has a 22nd and a 5th at Albatross Golf Resort the last two seasons. Pepperell recently wrote a blog post saying, "I'm not ready to win," but I think it was just his self-deprecating way of motivating himself. He will likely be one of my highest owned players this week.
Low-End Plays:
David Lipsky ($7,400) – The American is another course horse here, finishing 22nd and 19th the past two seasons. He's been fairly consistent this year, making 11/18 cuts with several top-10 finishes. Lipsky is an accuracy first player who hits fairways and greens. I like him more for cash games this week as his upside is limited.
Craig Lee ($7,400) – Even better than Lipsky, Lee finished 8th and 13th here the past two seasons. The Scot is slightly more boom-or-bust, but flashes a little more upside as well in his finishing position. He's a pure GPP play and will be under 2% owned across the board.
Renato Paratore ($7,200) – Paratore is another sneaky play here. The Italian bomber was more consistent earlier in the year, but I still like him here this week. He's made his last couple cuts on Tour, and finished 5th at the Czech Masters last year. Another GPP dart who will be very under-owned in all contests.
Gary Boyd ($7,100) – Boyd has some unique course history and country history to look towards. At this event, he's finished 13th and 60th in two tries. At the former Czech Open (last held in 2010 and 2011), he had a 2nd and 4th place finishes. Lastly, Boyd ranks very highly in my statistical model this week: he's 38th in GIR% and 36th in Driving Distance. Boyd makes for a great GPP dart at this price.
Jbe' Kruger ($6,800) – Talk about swag – literally. Kruger is sponsored by Swagg clothing line, which in itself is amazing. On top of that, Kruger spikes his hair, wears a visor, pops his collar, and swings harder than John Daly ever did. And he's doing it with about a 5'5" frame. The South African can also play a little golf, and is a proven winner. He has two top-10's in his last three events, and ranks highly in my stat model as well.  He's 22nd in GIR%, 53rd in Driving Distance, and 68th in Scoring Average. My favorite play under $7,000 this week.
Mikael Lundberg ($6,400) – Lundberg is a bit streaky, but seems to keep it in play and hit greens at a high rate. But I'm mostly using him based on course (and country) history, just like Gary Boyd. He finished 17th and 30th the past two years at Albatross Golf Resort, and had a 16th and a 2nd at the now-defunct Czech Open. Lundberg usually falls between $6,700 and $7,200 on DraftKings, so this is pretty solid value.
Dean Burmester ($6,300) – Another bomber from South Africa who ranks 1st in my statistical model this week (mostly due to his driving distance). Burmester is 1st in Driving Distance, 16th in Scoring Average, but also ranks a respectable 72nd in GIR%. He missed his last cut on Tour but had back-to-back top-25 finishes before the MC. Most importantly, because of his distance off the tee, Burmester can put up DraftKings points in a hurry. I think he'll make 12-15 birdies and an eagle this week, making value at this cheap price.
Good luck this week!
Ryan