I can't help but hear Nat King Cole's "Unforgettable" playing over and over in my head after Week 3…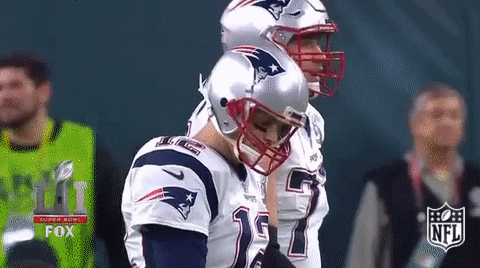 Brady remained the GOAT, but the Index's picks were a disaster, and mostly chalky.
Jay Ajayi is dead to me, also. After the knee issue started coming up, I felt less and less comfortable, but I still played him in cash anyway. And he's anything but a model cash game play – no passing work out of the backfield, inflated price, Jets' first home game, Miami traveling west to east, Cutler is still their quarterback, and the end result was a mixture of those things.
But we move on to Week 4 and after this week, we can finally start to use more data in our research and selections – yards per game, points scored per game, points allowed per game, how defenses will lineup against receivers, DVOA, etc.
Also after Week 4, teams will have bye weeks so slates will be even smaller after DraftKings eliminated the Sunday Night game this week (a hot-topic among the DFS Twitterverse).
Before we get into picks, we will get to the positional rankings, top fades, top stacks and top narratives and so on.
BUT, I just don't know how I can include tight end in any part of the Index this week. The position options suck outside of Gronk and we can't use Kelce or Graham either. I mean looking at this thing, the value plays that stick out are Kyle Rudolph and Austin Sefarian-Jenkins (the most overrated DFS TE ever), and I like Evan Engram as a contrarian play. Maybe Eric Ebron, Jason Witten is too expensive, Austin Hooper is unreliable, the Chargers have a Tight End by committee (TEBC for those of you wondering), Cameron Brate is in a great spot, but how many looks will he actually get with Mike Evans as the squeaky wheel?
There's no Tyler Eifert, I am not chasing Marcedes Lewis' production or Ben Watson's. Zach Ertz is a good player, but his price is way too high. Jared Cook? No. Denver doesn't have tight ends, Delanie Walker could be in play, but his health is an issue. I don't like hamstring injuries for DFS, plus he's facing Houston on the road after the Titans had a big win at home against the Seahawks.
I don't play Charles Clay, Ed Dickson is Ed Dickson, and George Kittle is a GPP dart throw along with Jermaine Gresham, Ryan Griffin, Jesse James (also hurt), David Njoku and O.J. Howard.
Tight end is a mess. I might just go all Gronk because he is the only elite option on this slate, in my opinion.
Anyway, I spent way too much time on the tight end. Time for rankings and picks. Good luck in Week 4!
Quarterbacks
Tom Brady
Matt Ryan
Dak Prescott
Trevor Siemian
Philip Rivers
Running Backs
LeSean McCoy
Ezekiel Elliott
Dalvin Cook
C.J. Anderson
Le'Veon Bell
Wide Receivers
DeAndre Hopkins
A.J. Green
Julio Jones
Odell Beckham, Jr.
Dez Bryant
Defense/Special Teams
Arizona Cardinals
Jacksonville Jaguars
Denver Broncos
Pittsburgh Steelers
Baltimore Ravens
Top Stacks
Dak Prescott/Ezekiel Elliott/Dez Bryant
Tom Brady/Brandin Cooks/Rob Gronkowski
Matt Ryan/Devonta Freeman/Julio Jones
Joe Mixon/A.J. Green
Trevor Siemian/C.J. Anderson/Demaryius Thomas/Emmanuel Sanders
DeShaun Watson/DeAndre Hopkins
Philip Rivers/Keenan Allen
Top Fades
Antonio Brown
Le'Veon Bell
Todd Gurley
Melvin Gordon
Mike Evans
Stefon Diggs
Amari Cooper
DeMarco Murray
Carson Wentz
Jason Witten
Top Narratives/Storylines
Cam Newton failed against Saints, cheapest price ever, faces even worse defense in New England
Tom Brady at home
DeShaun Watson making first home start of the season
Ben Roethlisberger on the road
Todd Gurley called win over Cowboys after SF win
Cardinals at home vs. San Fran
Baltimore and Jacksonville playing after overseas trip to London
Melvin Gordon questionable
Giants/Chargers/49ers only teams without a win
Analysis: 22, 17 and 17. Those are Dak's DraftKings point totals through the first three weeks. Facing the Rams, who have allowed 27 and 39 points in back-to-back weeks, Dak and the Cowboys head home after getting right against the Cardinals on the road Monday night. It is a shorter week, but I am not worried. Dak has been a model of consistency and could be on pace to improve his fantasy performances in his sophomore season. I am a Cowboys' fan myself and this is the first matchup I have loved for them this season. I think DZD (Dak, Zeke, Dez) is a great 3-man stack here as the Rams gave up 39 points to the 49ers just last week. Dak has some extra floor with his rushing upside, though he isn't a run-first quarterback.He's very consistent and can easily reach 3-4 value each week due to his depressed price.
Analysis: Now I hate that Will Fuller is back, but I am not going to let that sway me from my initial feelings of excitement earlier in the week. DeShaun Watson peppers Hopkins with targets and Watson is making his first home start. Hopkins has target totals of 16, 13 and 8 in the first three weeks, he's only found the end zone once. Now the Texans get a chance to redeem an embarrassing loss at home in Week 1. The Titans allowed 364 passing to the Seahawks last week and 250 yards passing in Week 1. At this price and with his target share, Nuk is a cash game lock for me.
Analysis: Workhorse back? Check. Gets passing game work out of the backfield? Check. Value price? Check. Facing a defense that finally faced a good running back and failed? Check. Detroit can't stop the run and has a difficult time with chasing around backs that get passes out of the backfield. Cook is clearly one of the top rookie RBs this year and he looks to be one of the better cash game options this week.